Transport
The closest and more convenient airport is the Henri Coanda – Otopeni, Bucharest.
We contracted a transport
The New Travel Muntenia  company facilitates the transfer from the airport to Pitesti and back.
In order to plan your transfer, please contact Ms Adina Nita at adina.nita@munteniatravel.ro indicating that you participate in FISA-EURADWASTE Conferences, the details of your flight (day, time of arrival, flight number, time of departure) and also the hotel in Pitesti for your staying.
If you prefer to ararnge your own transfer, please note that:
from Otopeni airport, Pitesti can be reached by public transport; you can plan your trip at:
https://www.autogari.ro/curse?pid=16345&did=71&zi=2019-04-15&pas=1-0-0-0-0
from Bucharest, Pitesti can be accessed:

by train from Bucharest North (Gara de Nord) Railway Station. You can plan your trip at

https://mytrain.ro/en/legaturi/bucuresti-nord/pitesti/06-03/#r

by bus, almost every 30 minutes from Militari Bus Station (Valea Cascadelor str, no.1, Bucharest). The station is very close to the Pacii subway station (see the map below and Bucharest subway map)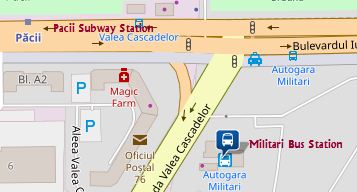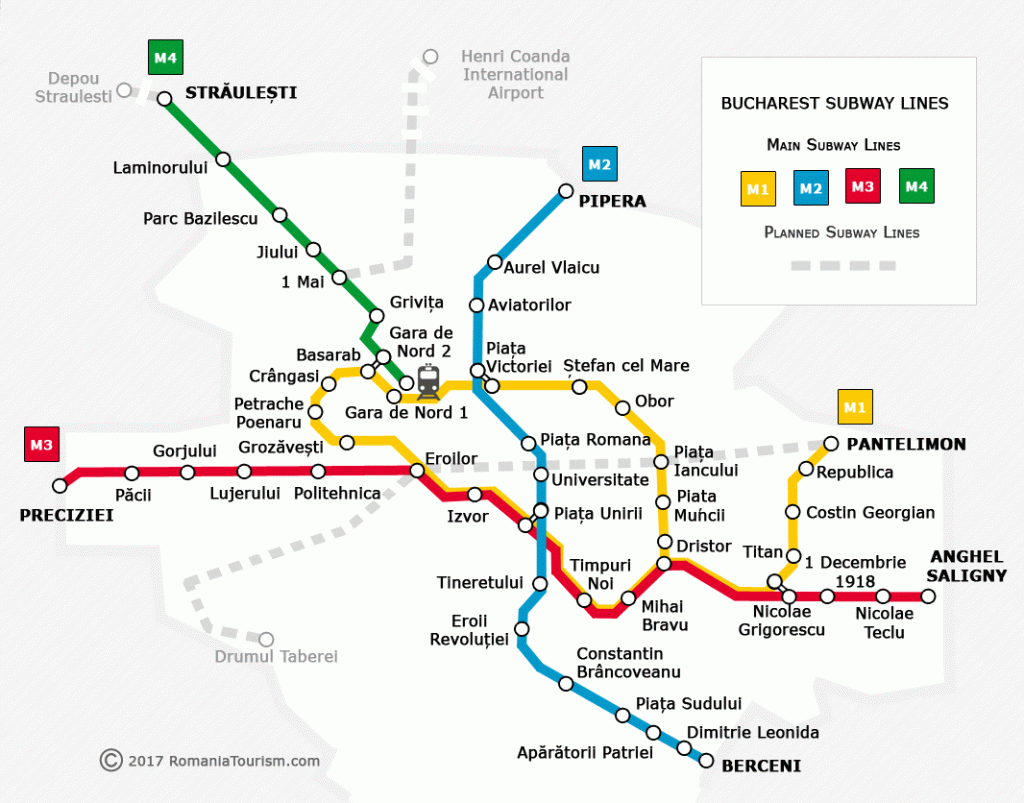 Bucharest subway map
You can book the ticket on:
https://www.autogari.ro/curse?pid=643&did=71&zi=2019-04-15&pas=1-0-0-0-0
or directly at travel office located in the Bus station or from the bus driver. It is highly recommended to have money in Romanian currency (ticket is ~25 lei = 6 euro)
by car. If you plan to travel by rental car, Pitesti is very accessible from Bucharest on A1 highway.
For any other inquiries on transport, please contact Crina Bucur (Institute for Nuclear Research, Pitesti) at crina.bucur@nuclear.ro and she will assist you further.